equipifi raises $12 million to power financial institutions with Buy Now Pay Later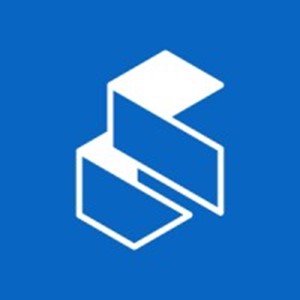 equipifi raises $12 million to power financial institutions with Buy Now Pay Later
By Joy Dumasia
Today
Arizona
BNPL
Buy now Pay later
equipifi, a FinTech company providing banks and credit unions with a white-label Buy Now, Pay Later (BNPL) solution, has completed a $12 million Series A funding round. The investment, led by Curql Collective through Curql Fund and PHX Ventures, will enable equipifi to provide financial institutions with BNPL capabilities available through their existing debit cards and banking apps as consumer payment preferences evolve.
equipifi helps financial institutions use their existing data and digital banking platforms to extend BNPL offerings that are aligned with their customers' financial goals. As an added benefit, banks and credit unions can also leverage BNPL to expand existing revenue lines and open new ones. Since its launch in September 2021, equipifi has already partnered with seven financial institutions under multi-year contracts to bring BNPL to their suite of solutions.
Bryce Deeney, co-founder and CEO of equipifi, said, "Consumers rely on their primary financial institution to know them and their financial goals. This is why even though BNPL has been quickly adopted by third-party lenders, the majority of consumers are still turning to their trusted financial institutions for a better option. equipifi enables banks and credit unions to take their customers shopping, giving them a single place to view, accept and manage their BNPL plans on their existing online banking app.
Nick Evens, President and CEO of Curql Collective, said: "BNPL's solutions offer credit unions a unique opportunity to retain their members and attract a younger demographic. The team at equipifi, with its foundations in credit unions and the banking ecosystem, not only understands our needs, but also understands how to serve and scale in our space, which makes their white label solutions particularly compelling.
According to a Worldpay report, BNPL accounted for $97 billion in global e-commerce transactions in 2020 and is expected to double to 4.2% by 2024. eMarketer also notes that the number of U.S. BNPL users will grow from 1. 6 million in 2018 to 59.3 million in 2022, driven by innovations in access to credit and purchasing flexibility.
Gregg Scoresby, Founder and Managing Partner of PHX Ventures, said: "Consumer expectations for purchases and payments are changing, and it is time for financial institutions to lead the way by offering BNPL solutions tailored to these needs. equipifi will be the next high-growth FinTech SaaS company built in Arizona that is redefining retail financing and how banks and credit unions serve the next generation of consumers.
Previous post
Pebble announced a $6.2 million fundraiser and launched a financial app designed to replace a bank account
Read more